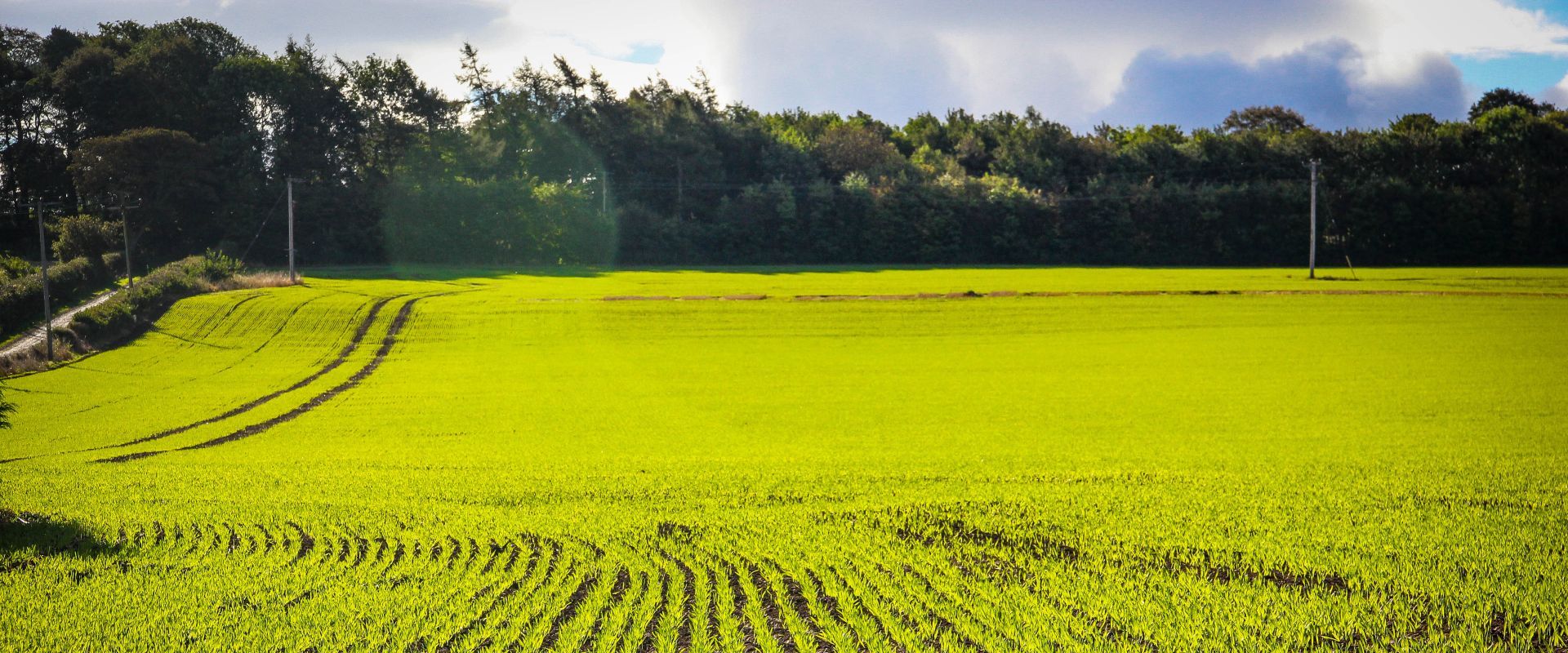 Cropping
Cropping is in a five year rotation with Oil Seed Rape as the main break crop i.e. WB, OSR, WW, WW, SB/SO. The cropping strategy includes block cropping by variety or crop, but with no block greater than 200 acres.
| | 2014/15 cropping | 2015/16 cropping |
| --- | --- | --- |
| Winter Wheat | 780 acres | 870 acres |
| Winter Oil Seed Rape | 370 acres | 340 acres |
| Winter Barley | 350 acres | 350 acres |
| Spring Oats | 250 acres | 400 acres |
| Spring Barley | 200 acres | 300 acres |
| Grazing | 180 acres | 100 acres |
| Conservation/Game cover | 140 acres | 140 acres |
Each block of fields is treated as one when spraying or applying fertiliser, not only for ease of management but more importantly, each block can easily be treated in one day. Thus, critical growth stage timings are not missed, and harvest operations are greatly improved with the resultant reduction in lengthy inter-field movements.
Crop Markets
Wheat
Our wheat is grown specifically for distilling. Varieties such as Leeds, Myriad, Beluga and an old favourite Alchemy, which although becoming outclassed, still managed to produce our highest yield in 2015. All are categorised as Group 4 soft wheats which give a high spirit yield.
Winter Oil Seed Rape
Past varieties grown include Artoga, Catana and Incentive, all going for crushing either in the UK or France.
This year we have been approached by Frontier Agriculture to grow High Oleic Low Linolenic (HOLL) which produces a high quality vegetable oil low in saturated fats.
Winter Barley
This is grown largely because of its readiness to harvest in early August. allowing the fields to be cleared and Oil Seed Rape planted before the main busy harvest period begins. Most of the barley is sold for malting, the remainder is used to feed livestock
Spring Barley
We concentrate on growing a single variety Concerto which holds over half the UK spring barley market and consistently produces a low nitrogen grain for malt distilling.
Spring Oats
Again we concentrate on one specific variety Canyon which is grown on contract for Oat Co Scotland and supplied through this farmer lead growing group to Pepsi Co, delivered into their Fife milling plant. It is marketed as Quakers and Scots Porridge Oats.