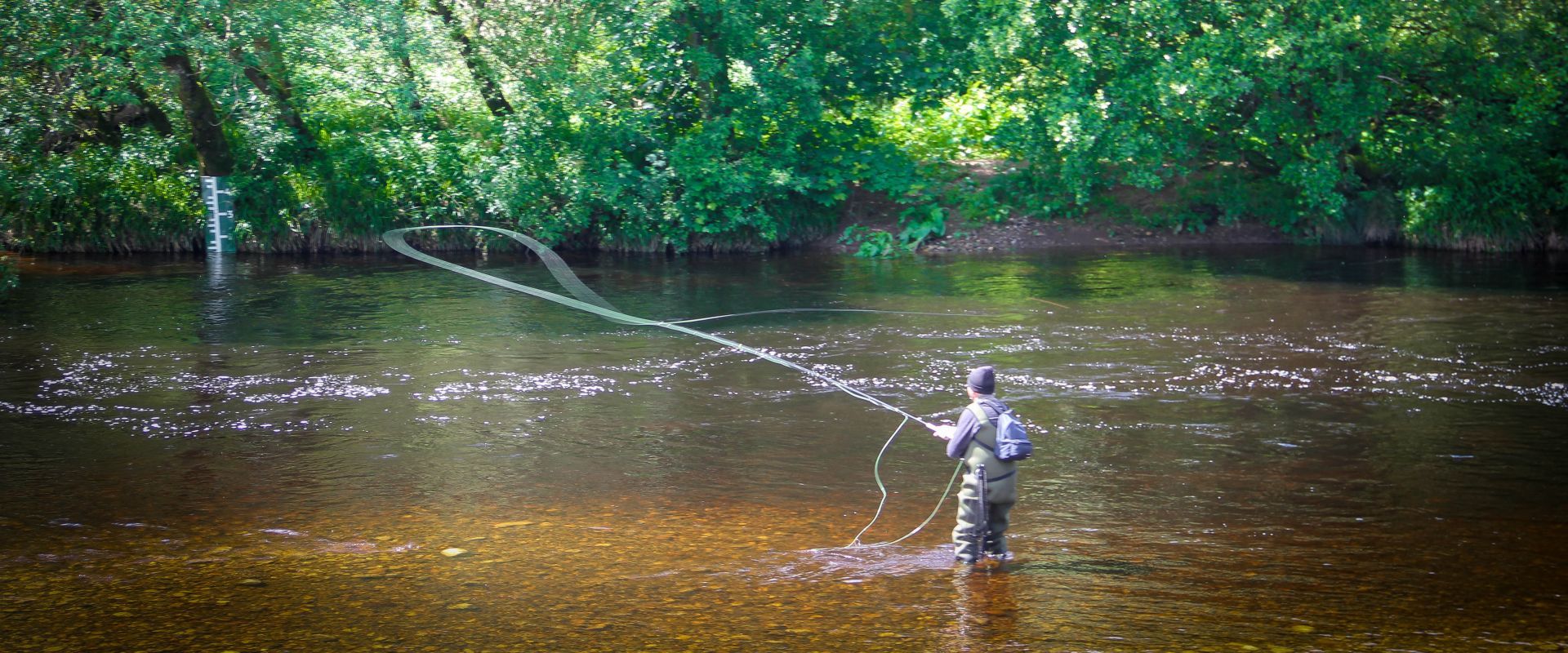 Sporting
Stracathro Estates offers a variety of unique and well managed field sports in rolling Angus countryside. We offer excellent salmon and seatrout fishing on the North Esk, driven pheasant and partridge shooting and roe stalking.
Fishing
The North Esk is a prolific river with runs of around 12,000 salmon each year. Stracathro Beat is about seven miles from the sea, and two miles below the Edzell Loups. It is superb fly water.
We catch around 120 salmon and forty sea trout each year, and with the removal of the coastal nets for at least three years, and the breeching of a major obstruction down stream, the future looks bright.
We are heavily booked in advance with returning tenants, and any surplus is put on Fishpal.
Download a PDF map of the Stracathro Beat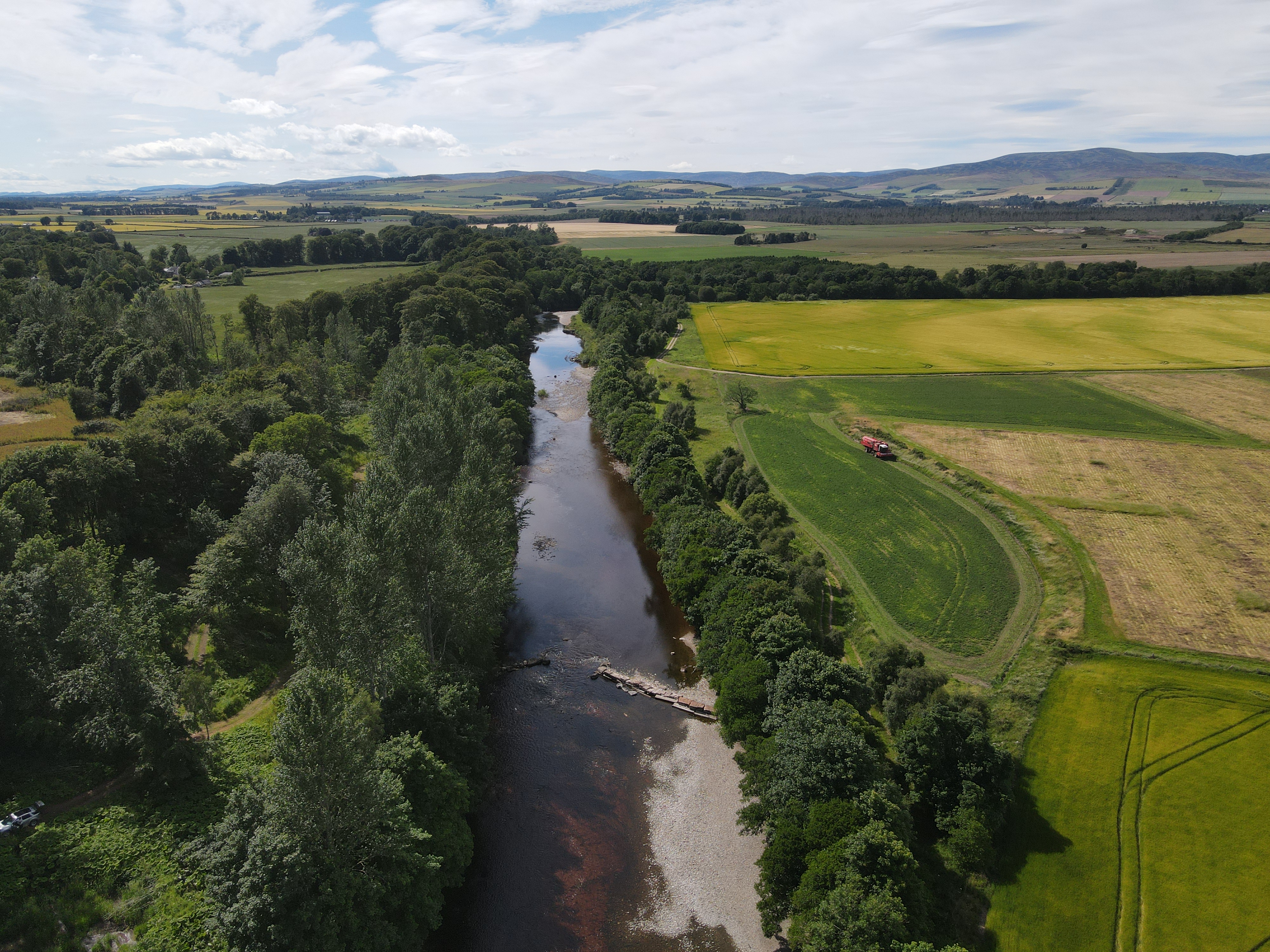 Shooting

In a radical reform of the country sport management on Stracathro, we have entered into an agreement with local company Allgame in what we believe is a unique example of rural collaboration and partnership.
In recent years, there has been a noticeable shift in sporting preferences. The large days of big bags has become less popular and there is a strong interest for walked up days and smaller bags.
Whilst Stracathro, with its 450 acres of natural regeneration, amenity woodland and conifer plantations is ideally suited for smaller days, we were never able to tap this market. Allgame are.
The driven shoot will still continue, with a greater emphasis on quality partridges.
It is very important that the other aspects of life at Stracathro are not compromised. The number of driven days is restricted and collaboration and integration with agriculture and residential enterprises are paramount.
The wild bird mixtures and greening areas will be established by us, and placed for the maximum benefit of both the shooting and the environment.
The agreement also includes the utilisation of two fields for a game farm.
Being accredited by Wildlife Estates Scotland, we have worked closely with the organisation to ensure that the agreement enhances our credibility in the scheme. We have retained the right to curtail shooting in adverse weather (for instance woodcock in hard frost), and to protect all brown hares. We have ensured that environmental and community interests are taken into consideration.
Allgame will have the sole rights to the sport on Stracathro, excluding the fishing on the North Esk.
There is a wide variety of sport available, from walked up and driven pheasants and partridges, decoyed and flighted pigeons, classical rough days with a large variety of game. Allgame offer flexible packages to suit all needs. For more details, please contact Allgame or us
Combined Sports
We can combine all sports and offer with sufficient notice a unique opportunity to catch a salmon, stalk a roe buck, and flight wild mallard, all on the same day.
Do please contact us if you want to discuss your sporting requirements. We would be delighted to hear from you. Please contact us here.