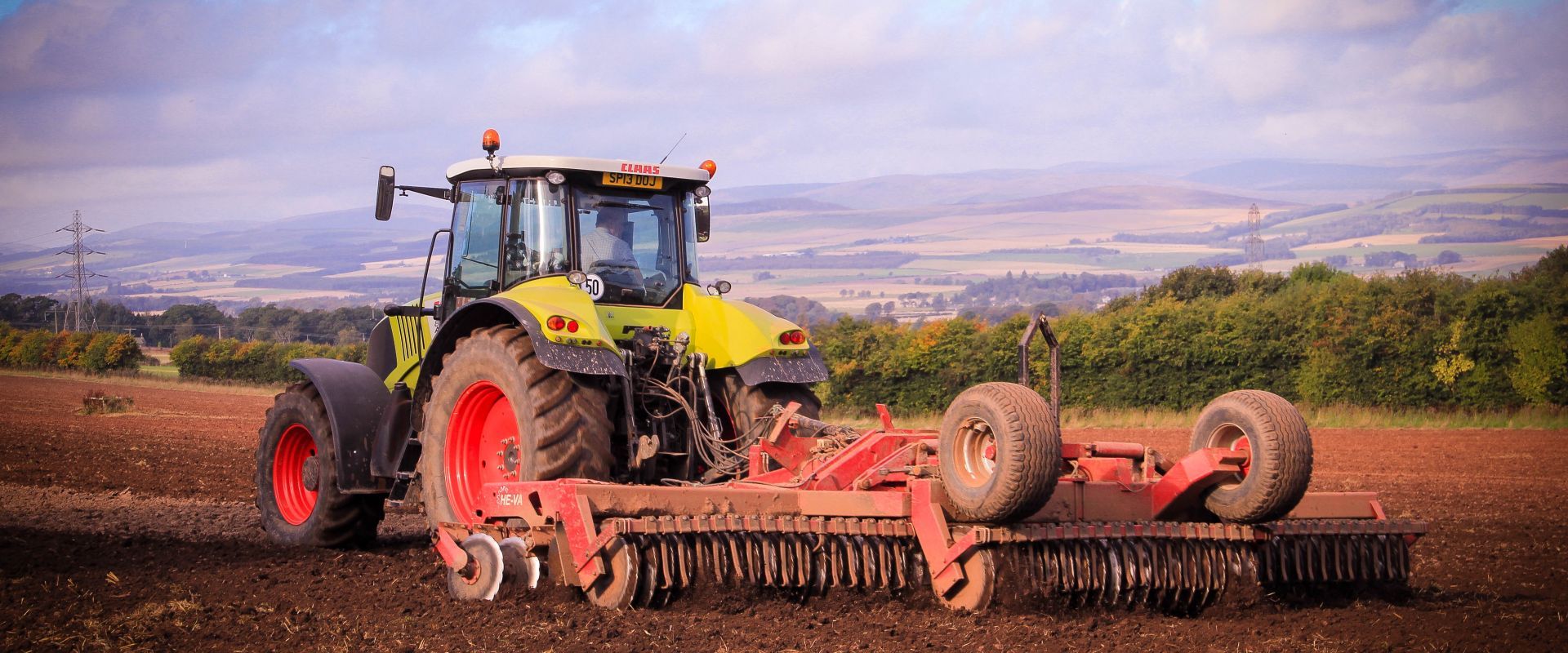 Machinery
With the proximity of Aberdeen, and the inevitable draw of the oil industry, there has been a dearth of experienced machinery operators for the agricultural sector. This has accelerated the inevitable move to larger machinery, with its reduced requirement
This use of larger tractors and complementary machinery coupled with increased arable area have resulted in reductions in fuel, time and horse power per acre:
In 2007/8, our machinery costs for planting wheat were £38.70 per acre, using a four furrow reversible (£17.40), Combi drill (£18) and rolling (£3.30). It took 47 minutes.
In 2013/4, the same operation cost £26.80, using a nine furrow reversible plough (£15), disk/drill (£8.50) and rolling (£3.30). Now it takes 27 minutes.
Fuel usage for all cultivations has dropped from 24 gallons per acre to under 15 gallons.
Current Machinery
Combine
Claas Lexion 770 terra track (517hp)
Tractors
Claas Xerion 3300 (330hp)
Claas Axion 850 (250hp)
Claas 577 (120hp)
Sprayer
Berthoud Raptor 4200 (217hp)
Handler
JCB 320s Articulated Telescopic Forklift (145hp)